Huguenin Nutrition
Compassionate Nutrition Therapy
About
Meet the Dietitian
Hi, I'm Hannah, the founder of Huguenin Nutrition. I'm a Registered Dietitian (RD) and food relationship expert. I love what I do! I've spent the past 13+ years working directly with individuals who have eating disorders and disordered eating. I have worked in the outpatient, inpatient, partial-hospitalization (PHP), and intensive outpatient (IOP) settings at two of the nation's top eating disorder treatment centers — The Center for Eating Disorders at Sheppard Pratt and The Eating Recovery Center. I have a BS in Dietetics, MS in Dietetics and Nutrition, and training in treating PCOS. I often get asked what is the difference between a nutritionist and a dietitian (RD)? A Registered Dietitian (RD) is a nutrition expert who has a Bachelor's degree in nutrition science or dietetics, completed a dietetic internship or 1200 supervised practice hours, and passed a national certification exam. RDs also have to complete at least 75 hours of Continuing Professional Education (CPE) credits every five years to keep their credentials. A nutritionist has no clear definition. It could be someone that took a weekend nutrition online course, an enthusiastic professional dieter, someone with a Ph.D. in nutrition science, or even my cat, Cheeto. There is no regulation on what the term means or who can use it. It's important to work with someone that has the training and experience to best meet your needs. From my experience, many people do not realize that along with serious physical and mental side effects, eating disorders steal time and joy from people's lives. Eating disorder recovery not only helps restore the individual mentally and physically, but it connects the person back to their relationships in life. I also work with many individuals who do not have an eating disorder. DO ANY OF THESE STATEMENTS SOUND LIKE YOU? "I feel guilt, shame, and anxiety about eating." "I want to have peace with food and reclaim my body's ability to intuitively eat." "I am in the process of eating disorder recovery or would like to start." "I have PCOS and am confused on how to best manage it." "I feel out of control with food." If this sounds like you, I can help. I would be honored to meet with you! Please fill out the contact form located at the top of the page, and I will get back to you as soon as possible. Currently, I'm only providing telehealth appointments. Good Faith Estimates and consent documents are available upon request as well as superbills for out of network reimbursement.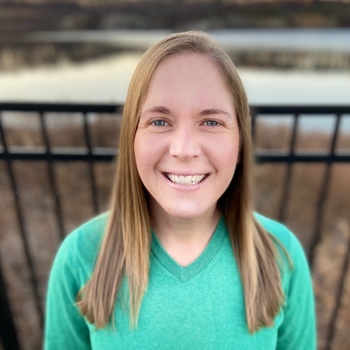 Hannah Huguenin, MS, RD, LDN
Registered Dietitian
Services
Eating Disorder Recovery and More
Eating Disorders
Bulimia Nervosa
Anorexia Nervosa
Binge Eating Disorder
OSFED
Polycystic Ovarian Syndrome (PCOS)
Chronic Dieters
Compulsive Exercise
Meal Planning Support
Approaches
Intuitive Eating
Health at Every Size©
Non-Diet
Weight Neutral
Every Food Fits
Behavioral Therapy
Fees
90 Minute Initial Evaluation: $225
45 Minute Follow-up Sessions: $135
Testimonials
"When I met Hannah 10 years ago, I felt understood and a sense of hope. Hannah has a unique compassionate way to meet any patient in any stage of their recovery. If you are looking for an intelligent, empathetic, and reliable dietitian, Hannah is your answer. "

- D.G.
"I struggled a long time with PCOS and my doctors were not helpful. Hannah revamped my whole PCOS treatment. It was such a relief working with someone who truly understands PCOS. Hannah became my "PCOS guru" and ultimately helped me find the perfect regiment. "

- E.W.
"I have been seeing Hannah for a long time, she is highly skilled, fun, and I have only positive reflections. She puts in the effort to understand my culture and its dietary customs. I highly recommend her, without hesitation."

- L.C.